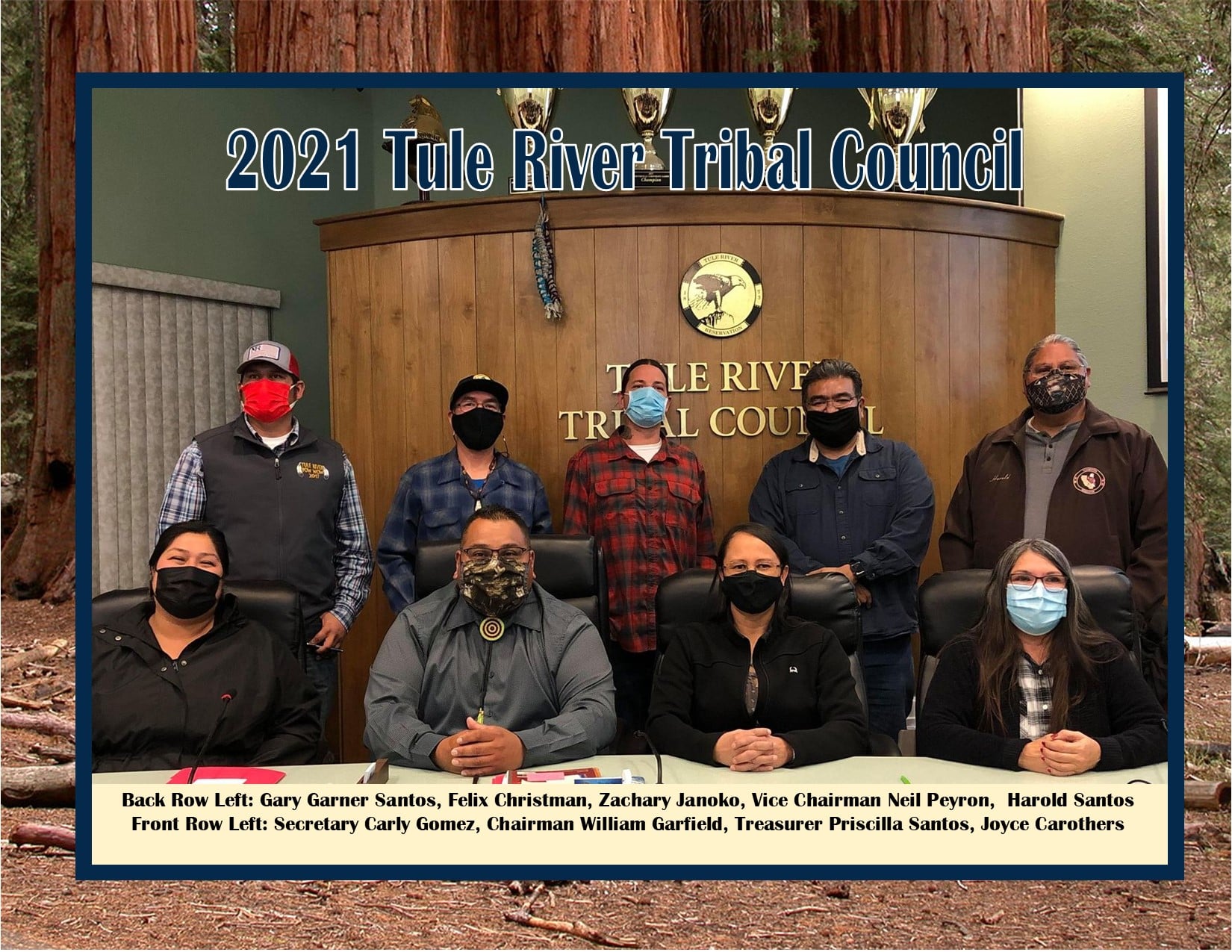 Tule River Tribal Council
Our Council consists of nine council members. Each member is voted for by the Tule River Tribal Members. The elected officials then decide who will perform functions of Chairman, Vice Chairman, Secretary and Treasurer.
MORE INFORMATION ABOUT COUNCIL MEETINGS
Please contact Tribal Council executive staff.
Tule River Indian
Tribe of California
340 N Reservation Rd
Porterville, CA 93257.
Phone: (559) 781-4271
Fax Number: (559) 781-4610
© 2018 Tule River Tribe..