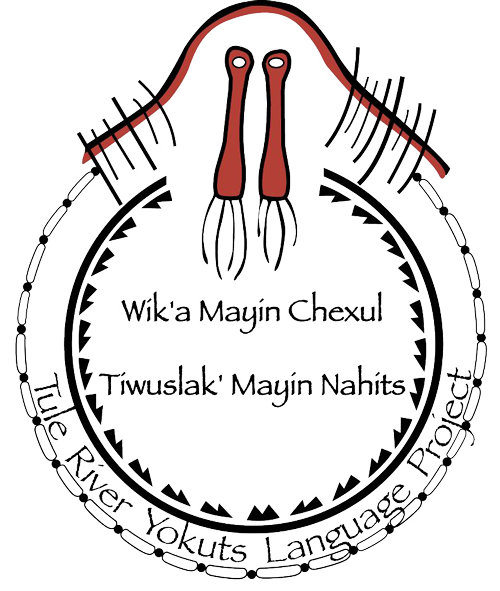 LANGUAGE DEPARTMENT
Tule River Indian Tribe of California
The Tule River Yokuts Language Project is dedicated to providing the Tule River Community with a consistent schedule of quality language services, open to all ages. Program staff have individually dedicated many years to learning one or more of the dialects spoken on the reservation, under the tutelage of fluent speakers. The language program is available to present at conferences, schools and various cultural events. We are proud to represent the Tule River Tribe, and honor our teachers who have gone on before us.
Child Care – Tue, Wed & Thurs 10:30am-11: 30am
Towanits Classes – Tue & Thurs 9:00am-10:00 am
Evening Community Sessions – Tue & Wed 6:00 pm
Wome's Talking Circle -Thursday at 6:00 pm
MORE INFORMATION ABOUT TULE RIVER YOKUTS LANGUAGE PROJECT
Please contact Language Staff.
Tule River Indian
Tribe of California
340 N Reservation Rd
Porterville, CA 93257.
Phone: (559) 781-4271
Fax Number: (559) 781-4610
© 2023 Tule River Tribe..